Watch the replay of this private training below before this EXCLUSIVE offer expires on January 3rd at 5pm EST
PAY IN FULL
$6,000 USD
LIMITED TIME OFFFER $4,000
USE COUPON CODE APPLY2020
3 PAYMENTS
$2,200
LIMITED TIME OFFFER $1,467 P/MONTH
USE COUPON CODE APPLY2020



Profitability vs Popularity



The Current behind the Currency


What's included in theThrive Mentorship Program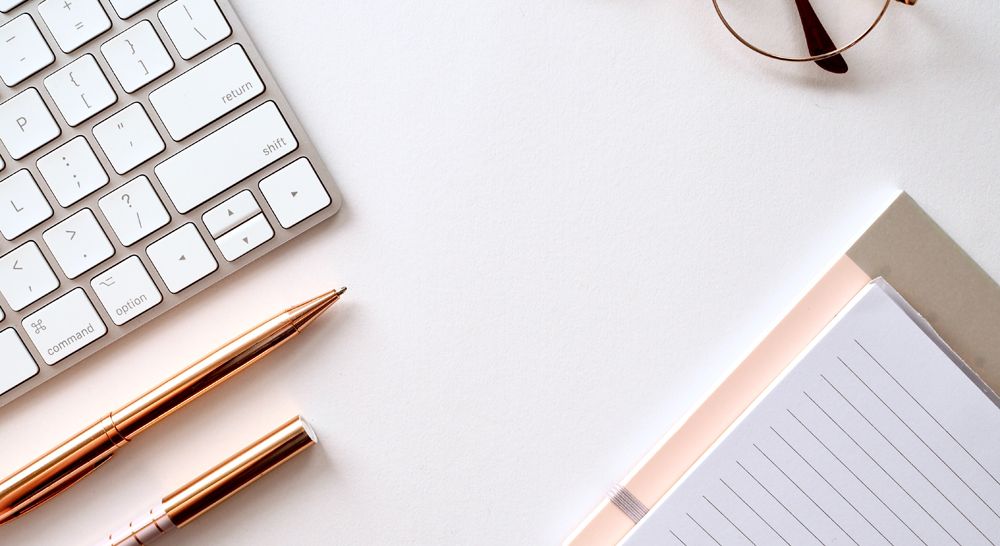 Access to the 12-Week Thrive Mentorship Program & Curriculum
This program is very intentionally designed to be a 12 week container, as it will allow us to create your mentorship program (or optimize the program you currently sell) and then build and optimize the evergreen sales funnel for it. This gives us time to update your program, launch your funnel, and optimize everything!
Weekly Group Mentoring Calls with Bee
Each week, we have high level mentoring calls together. This is where we will discuss strategy, overcome emotional challenges, go deep into developing your 6 figure mindset/heartset and fix any issues in your program delivery, your business model and sales.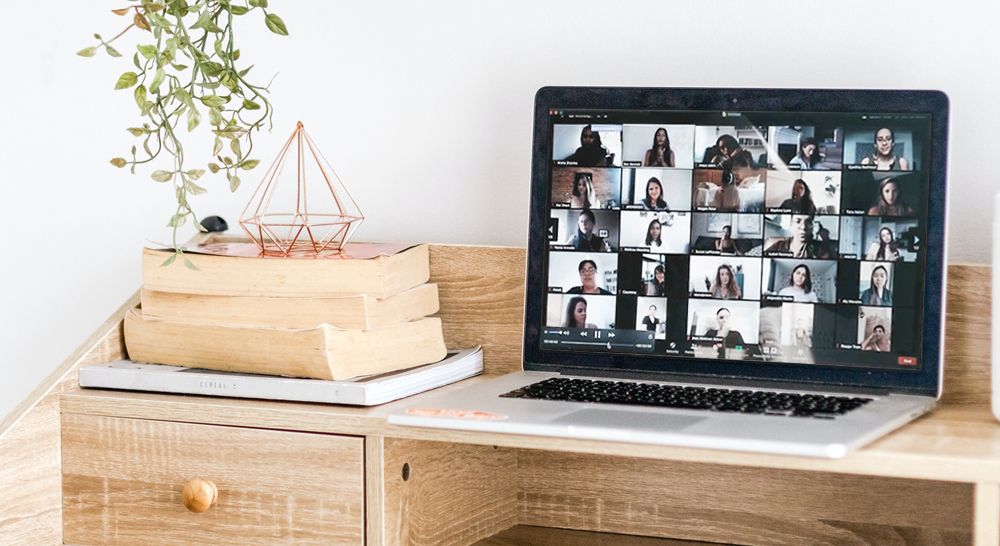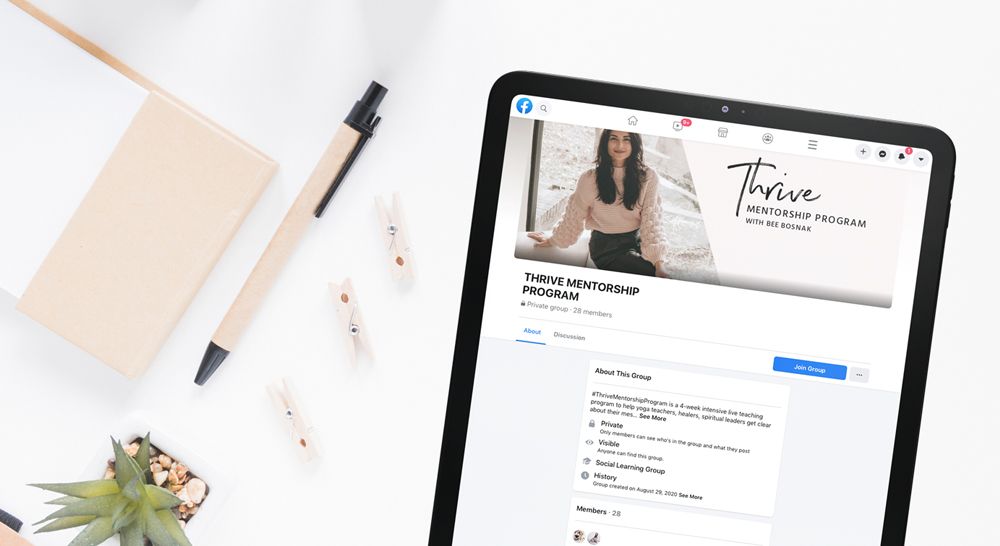 Private Mentees-Only FB Group
Connect with the other transformational teachers/guides/leaders/ of this exclusive program, surround yourself with peers who are moving through similar challenges in their online business, ask questions and get support in our private group. You'll meet ambitious friends, network with other experts, and see the inner workings of how to create and run an online business.
The Full Curriculum, Templates & Sales Scripts
Access all of our resources, downloads and higi-impact training videos inside our private portal. Includes access to our templates and "done for you" documentation on selling with ease and so much more.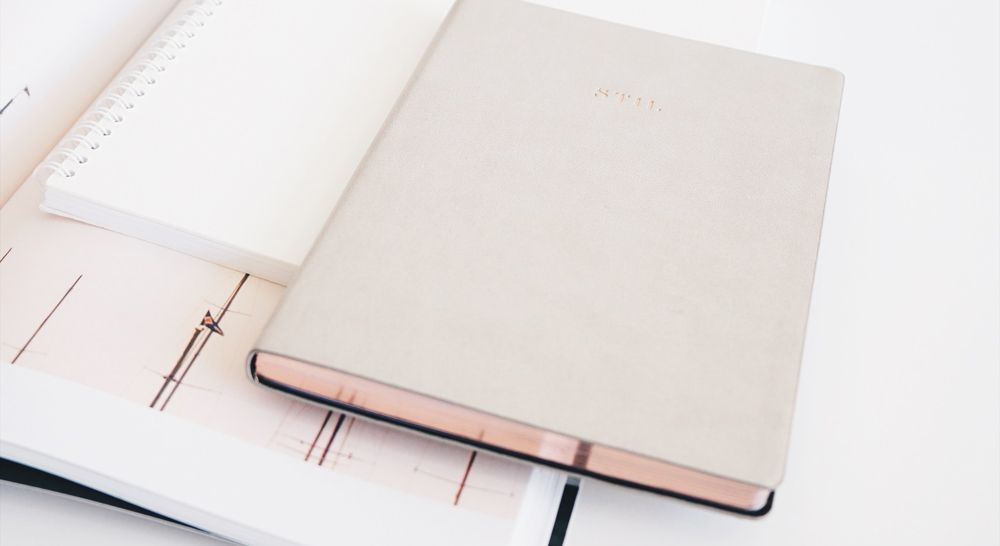 Here's what we'll do together in the Thrive Mentorship Program.
PHASE 1: DESIGN

Design a mentorship/coaching program from your soul that is a no-brainer offer for your students and clients. What to include in your program (and what NOT to include), the positioning and the messaging as well as pricing. I will help you structure an offer that is low-maintenance for you, while delivering an amazing experience and transformational results to your students/clients.Even if you already have an existing mentorship/coaching program, many clients make some impactful tweaks to their program (pricing, timeframe, or delivery) that will make it infinitely easier to sell and deliver. I'll make sure your program is as streamlined and irresistible as possible.

PHASE 2: DELIVERY

Deliver your program in a way that doesn't take up all your time. Just because you're offering a group mentorship/coaching experience doesn't mean you should be spending a ton of time delivering it. You can get results for your students/clients without spending all day in delivery (I currently spend about 4 hours per week on my program). I'll make sure your program delivery is streamlined and organized as possible, without having a website, email list or being tech savvy. I will show you why you do not need any of these to begin your program. And if you already do, well that's a bonus.

PHASE 3: TRANSFORMATION

The ultimate reason for creating a mentorship/coaching program is to transform the lives of your students/clients. They are looking for someone who understand them, has been through what they have been through and can be a conduit to their healing. Whether you are helping them heal their health, wealth or relationships, remember that the value you are giving them is priceless. Embodying this, since your body is always keeping score and telling the truth, will allow you to step into a field of possibility. In return, you will get to do this for your students/clients as you become a mirror for them.
ENROLLMENT CLOSES ON JANUARY 3RD AT 5PM EST
WEEKLY "MES" MASTERY CALLS
Mindset/Emotions/Strategy
MINDSET MASTERY

Notice any limiting beliefs that are holding you back from showing up. Without awareness no change can take place.
Unpack the stories of childhood that is on repetition that blocks you from stepping up and selling out your offerings.
Reprogram your thought patters to nourish you on this journey of entrepreneurship.
EMOTIONAL MASTERY
Uncover the root cause of what is holding you back. If you have limiting beliefs, ancestral trauma, and unhealed wounds you are working through, you are in the right place. Your business is ultimately your spiritual awakening.

Amplify the current behind the currency. What stops you from charging your worth? Spoiler alert: this is not a mindset shift that everyone is teaching, this is an embodiment shift.

Expand your frequency into a quantum field where you become the portal of possibility. This does not mean there is no fear, it just means you feel the fear but do it anyway.

Align with your message, which will transform the lives of your students/clients. Once you intellectually understand and emotionally connect to do everything for the message and stand behind it, your message moves the masses.
STRATEGY MASTERY
Design your own transformational group mentorship/coaching program to be scalable from Day 1.

Determine the messaging, positioning, price point, timeframe and core outcomes of your offer that makes it an irresistible no-brainer.

Design the elements of your unique program - how many calls should you include? What sort of content should be included? What is your special sauce?

Create a program where the delivery does NOT take up all of your time, even though it delivers a transformational experience to your students/clients and gets them incredible results.

MEET THRIVE MENTEE MADISON
FOUNDER OF GROW UPWARD
MEET THRIVE MENTEE ANNALIESE
FOUNDER OF YT FINISHING SCHOOL
MEET THRIVE MENTEE CATHERINE
FOUNDER OF EMPOWER
MEET THRIVE MENTEE SARA
FOUNDER OF BUSY WOMAN
Your passion and purpose goes hand in hand. Without passion, which is the main ingredient needed to keep going, you'll be lost and will forget why you even started.
Without soul, your strategy is limited. Combine the two and you have a powerful foundation.
If you are here to improve your vanity metrics, I ask you to look into that shadow, which is governed by your ego. I teach you how to be profitable, full stop. The belief that you need thousand of followers, or the huge email list can stop here.
Decoding the science behind your content and having it touch the hearts of your most ideal clients is where the magic is. It needs to be compelling, honest and often times quite vulnerable. This is what allows your content to convert with ease.
Your voice needs to be heard, even if it shakes. Vulnerability is your greatest power to connect with your audience. If you're saying "I don't do vulnerability" by the end of the program, you will be. It is a skill and the most effective way to influence your community.
Money has nothing to do with your mindset, but everything to do with your body. Your body keeps the score of your money relationships. Detangling these knots will free you.
Your structure and strategy is masculine, that's a given, but the flow state is all feminine. It is in this state where you can be in your most authentic self and align with your core values.
It's time to tattoo this in your psyche for your continuous growth. Be gone the idea of bro marketing or the sleazy sales lady. You get to re-write this story you believe.
I thought I needed a program or be ready, but that was procrastination. I realized that the world needs my message now. So I got out there and no longer was hiding behind my fear. I learned that likes don't buy, and having a huge following does not equal to being profitable. The tough love Bee brought to the table, the honest mirror she held in front of us, and the way she held the group with a constant reminder: "take the action for the result to appear" was powerful.
MARTINA PICHLER - VIENNA
The mentorship program taught me that it is not MY job to think if someone can afford my program/offering or not, but their job. It is so fascinating that I now deeply believe that if a client is ready for my voice and my gifts and if they are truly ready to do the work, they will invest. It doesn't matter if it's $50, $500 or $5,000. Believing in yourself and your work is everything.
ALEXANDER KRITIKOS - BOSTON
The biggest hesitations I had about signing up to the mentorship program was whether it would be worth the investment, especially due to my currency. And whether there were false promises being made. During the program, I stepped out of my comfort zone so many times that I shocked myself. Huge shift are happening for me. For the first time, I am not thinking about money, rather transforming my mindset. It was so worth it!
SENEM ŞEN - ISTANBUL
Abundance becomes the side effect when you heal your relationship with money
The mentorship for me was a soul opener. I see things differently, I see my business differently, my clients, my gifts. So much changed in so little time. Now I know how to ground in my work, and share it consciously and successfully with the world. Nobody starts a business to stay small.
CYNTHI REDHEAD - TEXAS
In just a short amount of time I learned 1. Transformational daily habits, 2. How to be a creator and leader, and 3. What it means to fully embody the SheEO
DAPHNE LYON - LOS ANGELES
I was hesitant due to the financial investment, but if I don't invest in myself, no one will. I'm SO glad I did. Second, I was hesitant that I would not fit the program because I didn't have a course plan, I just had an idea. The TMP helped me get clear on how to structure a course from step one until the end.
MAYA ODEH - HAIFA, ISRAEL
Q: What are the dates of the program?
You will have full access to the program, including the portal and Facebook group page on Monday January 4th. The portal will have the full curriculum of modules for you to work through in your own pace. The weekly mastery calls with pre-submitted questions take place every Wednesday at 10am EST. Time-stamped replays saves you tons of time if you cannot make it live.

Q: Do I have lifetime access to the trainings and support?
No, we no longer believe in lifetime access. Since this is a 12 week program, you will have 12 weeks of access to the calls, content portal and support.

Q: I'd like to work with Bee on a 1-on-1 basis. How do I do that?
If you're interested in a intensive VIP day, the investment starts at $5,000. Please email info@beebosnak to learn more.

Q: What is the refund policy?
There are NO refunds. Please make sure you are 111% committed to join.

Have another question? DM me directly on Instagram @beebosnak. I would love to chat with you and support you through this enrollment process.
When I wanted to run, Bee helped me stay on track. Especially as someone who had no idea what being an entrepreneur was all about. All I wanted to do was teach. Yet, spreading myself thin with over 20 classes per week finally turned into burnout. With the method I learned in the program, I created a program/course and made my investment in 60 days 6x more. I did this with no website, email list or any knowledge of tech.
PD - CREATOR OF THE
HEALERS LOUNGE, ITALY
This mentorship program removed MAJOR money blocks that had been planted since childhood. I sold out my healing course, with two launches back to back with NO major following and NO tech. The biggest lesson I learned through this program was my worth, that I have enough all along and that what I have to offer is so needed. I finally stopped playing small and impacted my community.
SM | CREATOR OF RETURN TO AUTHENTICITY | USA
So glad I came across Bee. I joined THRIVE because I've spent $'s already on courses, webinars, etc. Bee is delivering what works NOW and not what worked yesterday. With no huge following and no talent in tech, I created a program from my story/experience following the methodology and made $9,500 and changed 15 people's lives. The course content is NEXT level, clear and purposeful. Her live calls gave me life. I can't wait for THRIVE MASTERMIND!
MT - CREATOR OF ACTION ACCELERATOR, FRANCE
DON'T MISS OUT ON THIS THIS LIMITED TIME OFFER
ENROLLMENT CLOSES ON JANUARY 3RD AT 12PM EST

I'm the spiritual SHE'EO behind the Heal Yourself Method and the Thrive Mentorship Program. You want to know more about me, right? Here's my story...

I grew up in a culture of scarcity where nothing was ever enough and I felt trapped. So, I crafted a plan, one that would take me across the world to a far distant land: the USA. People laughed at me for what they called "a ridiculous plan," but I knew I had to prove them wrong. Especially their disbelief of me not being able to succeed because of being a woman. So I hopped online and found myself a job and a roommate. Phase One CHECK!

Leaving London, UK and being far away, came with all its freedom, including the making of poor decisions. But thankfully, I found yoga in 2010 and with it, myself. A yoga teacher training, a five-year marriage, and a "having it all" period after, I made the decision to leave my comfort zone and follow my heart. I realized I was stuck living a life without purpose or passion. Freedom was my medicine and I was ready to fully heal.

In 2012, I packed my bags and headed towards NYC. Sure I felt scared, after all, I was throwing myself into the unknown. But looking back now, I know I needed to move through the shadows. When I say "I get you" it's because I mean it. I was you. Trying to figure it all out, feeling stuck, and having to overcome life stories that felt like lifetimes. Everything I teach is what I would've loved to have access to when I started doing the work.

After studying many philosophical/spiritual practices as well as shadow work and somatic studies, I learned that healing yourself & healing your business went hand in hand. That's why in 2015, teaching both sides of this as a mentor made a lot of sense to me. Demystifying the business aspect of spiritual entrepreneurship and giving business a spiritual side.

Today, I share the techniques that gave me the courage to speak my truth, transform my wounds, and achieve the mental, financial, and time freedom I now enjoy. Because here's a secret: the more you start showing up for yourself, and heal from a place of authenticity, the more you start thriving.

I built my online business from scratch and when I realized no rescue boat was coming for me, I decided to no longer be the victim, but the heroine of my story. I am the first of my family to graduate, to build an online movement, to reach a multiple 6 figure business that seemed unattainable, and to do what I love.

I am a first. What about you? Are you ready to be a first, too?

Created with