THE ACCELERATOR
A three month mentorship program for the feminine who is ready to not only thrive, but finally arrive and claim her seat as the embodied leader she is.

Whether you have birthed your program and soaring, or still find yourself stuck in imposter syndrome, suffering from the disease to please, the good girl archetype and the killer of all creations - comparison and perfectionism, this is for you.

I invite you to journey with me for the next 90 days to unlock wealth consciousness, and discover the true power of pairing energetic and embodiment mastery with your soul-aligned strategy so you can begin attracting your divinely guided soul clients.

Here's a secret most business coaches are not telling you... all those 10k, 20k and 30k months coaches are promising you is never going to get you fully integrated because you spend endless hours chasing something that is outside of you. The current behind the currency is where the breakthrough happens once and formal.

It's time to create sustainability where you are not chasing anything but rather inviting in with integrity. Whether that invitation is into your classes, programs, containers or simply into your orbit, you get to re-create the narrative of the feminine.

You see, your business plays a huge part in your spiritual ascension, hence why the waves of being a spiritualprenur effect you so deeply.

It's time to do business with soul, conviction and full integrity.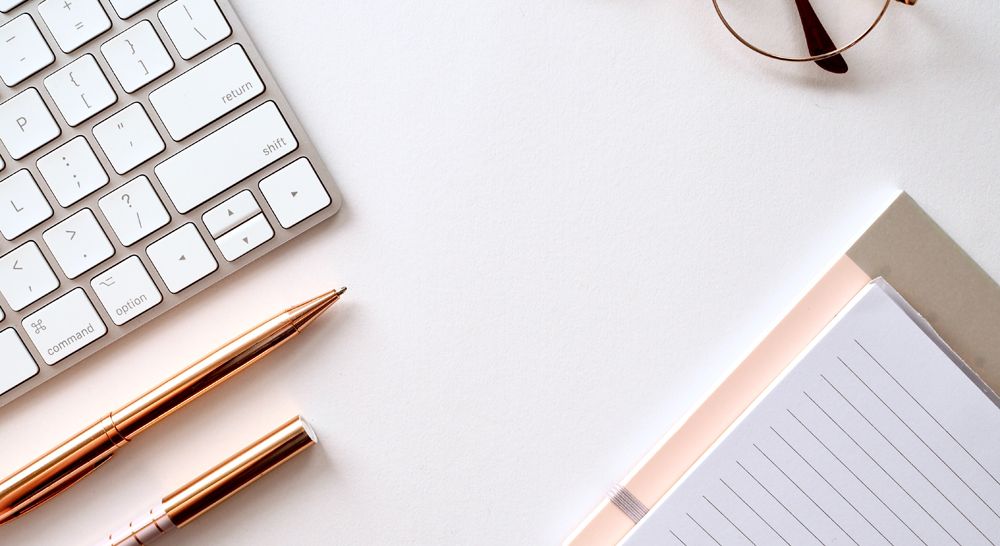 ACCESS TO THE 12 WEEK ACCELERATOR
The enhanced version of the program is very intentionally designed to be a 12 week container to create spaciousness and ease to digest the work you are learning and put it into action. The additional training modules will connect your spirit to the work you are doing to create congruent alignment.
WEEKLY LIVE MES MASTERY CALLS
It's crucial that we sit in the mess and face what we are moving through instead of avoiding the actual work. In these weekly 90 minute MES mastery calls, we'll do exactly that. This is where we will unpack Mindset Mastery, Emotional Mastery and Strategy Mastery so that you are fully equipped in mind and body to move through what is holding you back from playing big and showing up with full integrity, authenticity and staying true to your values.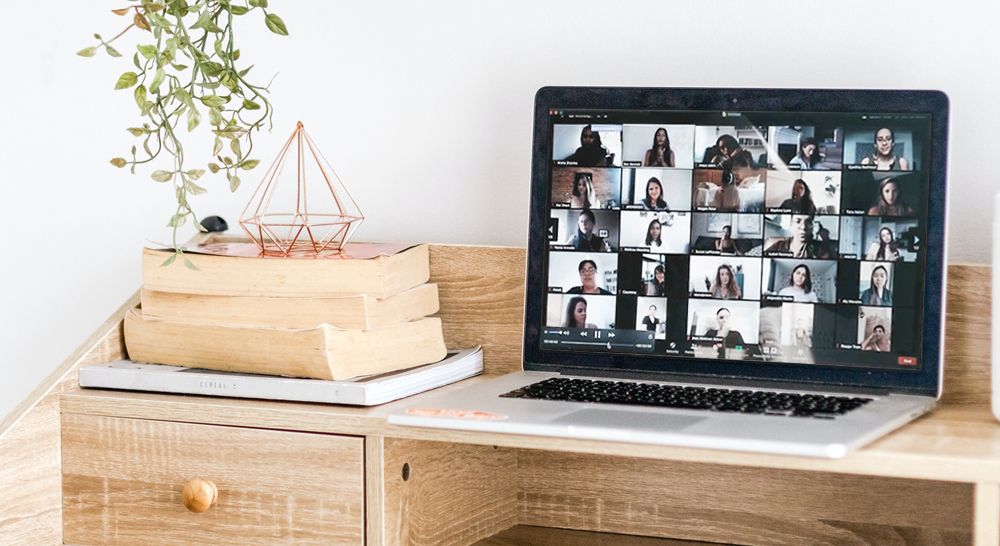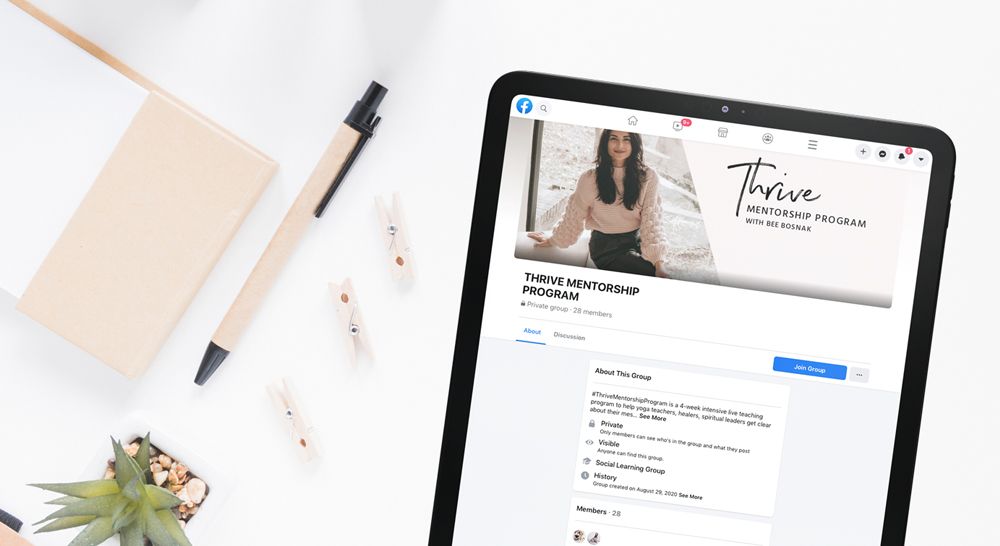 CURATED COMMUNITY OF FIERCE FEMININE LEADERS
Surround yourself with other transformational and spiritual mentors and program creators. Here you'll meet likeminded ambitious friends who are moving through the journey just like you.
BI-WEEKLY PERSONAL CRITIQUE ON YOUR WORK
Personal feedback on your work will give you a level of confidence and a clear direction on what needs to be tweaked, adjusted and mastered instead of the constant guessing game you may be going through to validate your work.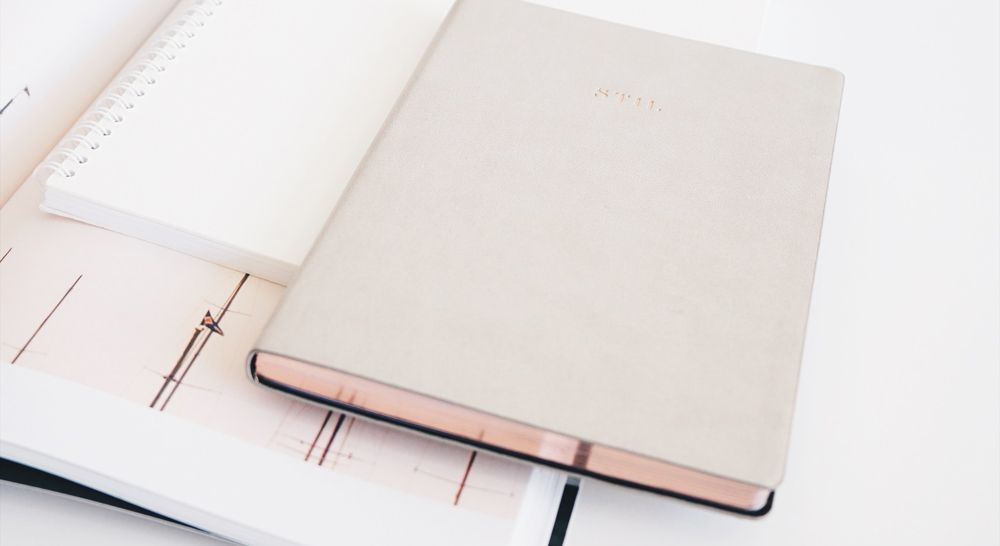 ABUNDANCE IS THE SIDE EFFECT WHEN EMBODIED LEADERSHIP IS CREATED WITH INTEGRITY AND DIGNITY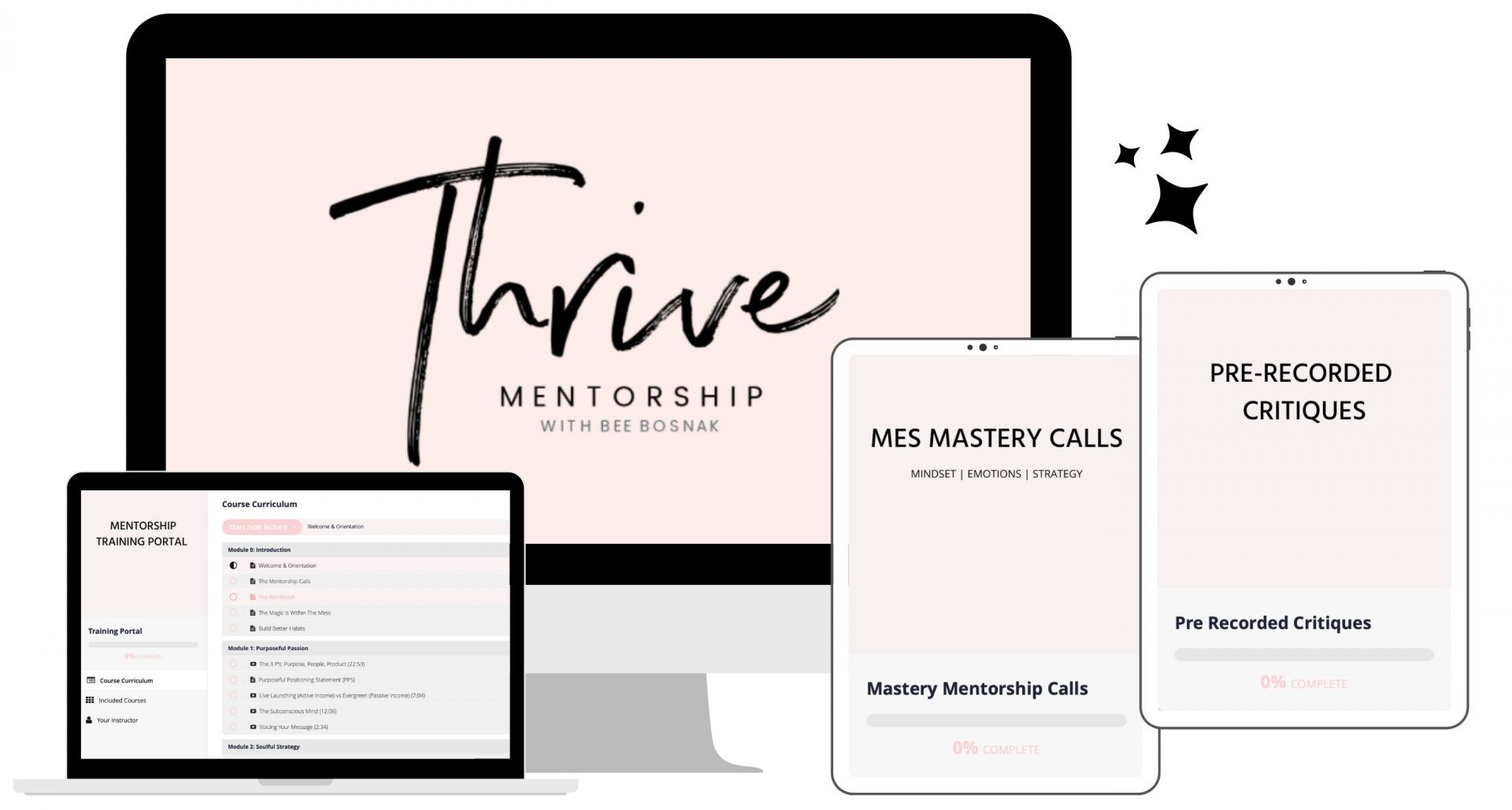 Like you, I believe in the vitality of my studentship, especially as an entrepreneur. After teaching TMP with 8 live launches in 2020, I knew it was time for me to do things a little differently in order to scale my business to greater heights.

I spent the majority of Quarantine (and still am) with 7, 8 and 9 figure entrepreneurs, mainly women who are changing the trajectory of the knowledge industry, widely known as course creators, mentorship and coaching programs to new levels.

What was missing though was

What I've found


It's taken me a bit to implement my learnings and really go through what I am teaching myself in order to validate my offering.

What I can tell you is that, it works. It's worked for me and has worked for many other people just like you.

My commitment in this 3 month container is to teach you everything I know that will take you to the next level. You will have me supporting you, guiding you and re-routing you when you forget your way or forget the connection to your why.

All I need from you is to show up. Fully. Boldly.

Here's a secret: the more you start showing up for yourself, and heal from a place of integrity, the more you start thriving.

I built this business from scratch. I am a Turkish born asthmatic girl, who spent her young years in the ER but dreamt of doing the impossible. When I realized no rescue boat was coming for me, I decided to no longer be the victim, but the heroine of my story. I am the first of my family to graduate, to build an online movement, to reach a half a million dollars that seemed unattainable, and to do what I love.

I'm a first at many things, and I
WHAT'S THE COST OF YOU STAYING WHERE YOU ARE?
ONE PAYMENT
$3,000 USD
(SAVE $300)
USE COUPON CODE RENEWAL2021
ACTUAL INVESTMENT $6,000 USD
THREE PAYMENTS
$1,100 USD
PER MONTH
USE COUPON CODE RENEWAL2021
ACTUAL INVESTMENT $2,200 P/MONTH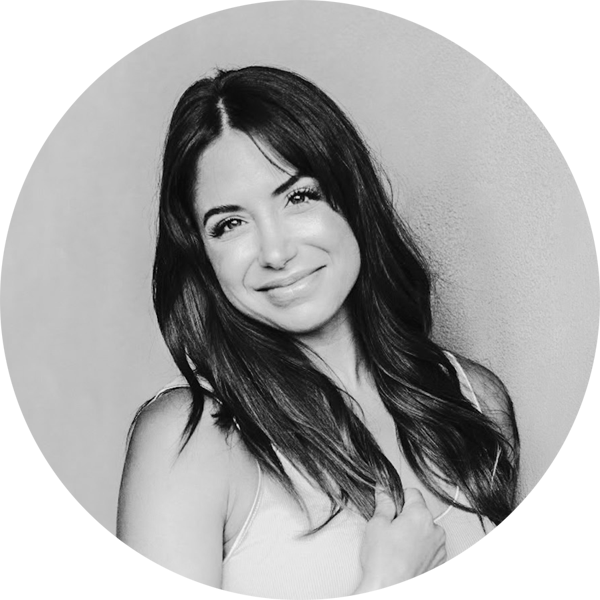 Audrey Gentile
I believe deep in my bones that the cost of not renewing is far greater. Losing momentum is deadly as it gives room to self-doubt and fear amidst all the noise. I invest in Bee because she's teaching me to avoid making the same mistakes she made. She helped me realize through the MES Mastery calls that my gifts are enough to drive and scale my business. I can't afford not to work with Bee.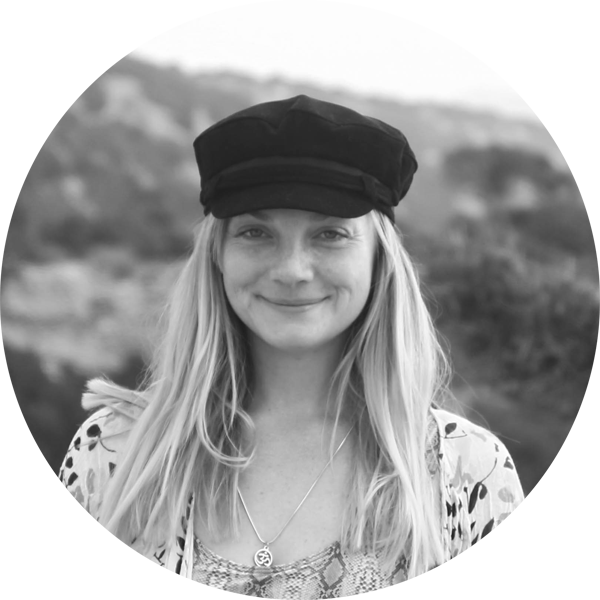 Catherine Gallagher
I'm blown away by the beautiful new portal and the amount of attention we individually receive. I renewed because I gained so much from the initial 4 week mentorship that I could only imagine what this extension would do for me. I love the weekly MES Mastery calls which is like business therapy PLUS the bi-weekly critiques, since I really need the professional feedback to bounce off ideas.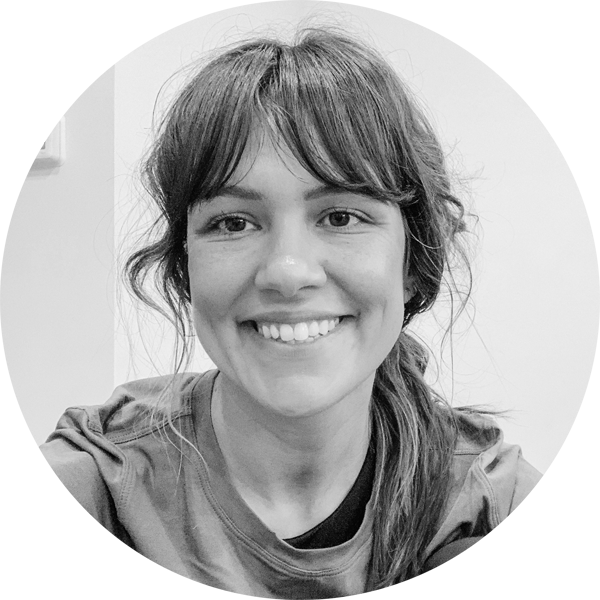 Amanda Winkler
The weekly support is so vital for me as I learn new things every single week on the calls as they help me stay in action, aligned and inspired in my business. In addition, the content and the modules in the portal have me revisiting them as I always learn something new. The 12 week container really appealed to me as I accomplished so much in the initial mentorship.
WHEN YOU HEAL YOURSELF, YOU HEAL YOUR BUSINESS

PHASE 1: DESIGN

Design a mentorship/coaching program from your soul that is a no-brainer offer for your clients. What to include in your program (and what NOT to include), the positioning and the messaging as well as pricing. You will structure an offer that is low-maintenance for you, while delivering an amazing experience and transformational results to your clients. Even if you already have an existing mentorship program, many clients make some impactful tweaks to their program (pricing, timeframe, or delivery) that will make it infinitely easier to sell and deliver. You'll create a program that is as streamlined and irresistible as possible.

PHASE 2: DELIVERY

Deliver your program in a way that doesn't take up all your time. Just because you're offering a group mentorship experience doesn't mean you should be spending a ton of time in delivery. Once you've delivered your first PILOT/BETA program, you'll know exactly what to keep and what to ditch. From there, you'll learn how to create rolling enrollments and move away from the live launching model to scale your program into an evergreen hybrid system that rolls in your clients on a consistent basis.

PHASE 3: TRANSFORMATION

Transforming yourself in this 12 week container is a given. By studying the bite-sized digestible modules, which are mostly in video and text format, you'll allow yourself to move through the content on your own time. The weekly live calls and the bi-weekly critique calls will allow you to become laser focused on what's important now so that you can take the action steps needed to birth your ideas and visions into reality.

Your passion and purpose goes hand in hand. Without passion, which is the main ingredient needed to keep going, you'll be lost and will forget why you even started.
Without soul, your strategy is limited. Combine the two and you have a powerful foundation. You can have all the strategy in the world, yet if there is no belief behind what it is that you do, you'll always find yourself chasing something external.
If you are here to improve your vanity metrics, I ask you to look into that shadow, which is governed by your ego. I teach you how to be profitable, full stop. The belief that you need thousand of followers, or the huge email list can stop here.
Decoding the science behind your content and having it touch the hearts of your most ideal clients is where the magic truly is. It needs to be compelling, honest and often times quite vulnerable. You'll learn how to create compelling content that converts with ease.
Your voice needs to be heard, even if it shakes. Vulnerability is your greatest power to connect with your audience. If you're saying "I don't do vulnerability" by the end of the program, you will be. It is a skill and the most effective way to influence your community.
Money has nothing to do with your mindset, but everything to do with your body. Your body has a certain money story from generational belief systems.dUncovering and then detangling these knots will forever free you.
Your structure and strategy is masculine, that's a given, but the flow state is all feminine. It is in this state where you can be in your most authentic self and align with your core values. When we only lead with the masculine, we end up in burn out, self-sabotage and confusion.
When you truly understand and embody that what you do is an offering It's time to tattoo this in your psyche for your continuous growth. Be gone the idea of bro marketing or the sleazy sales lady. You get to re-write this story you believe.
- ADDITIONAL MODULE -
Ready to scale and enroll your soul clients on the daily instead of continuous launches throughout the year? You'll learn how to create, structure and deliver the rolling enrollment method to truly scale your program and enroll your clients on the daily without having to ever live launch again.

MINDSET | EMOTIONS | STRATEGY
Notice any limiting beliefs that are holding you back from showing up. Without awareness no change can take place.
Unpack the stories of childhood that is on repetition that blocks you from stepping up and selling out your offerings.
Reprogram your thought patters to nourish you on this journey of entrepreneurship.
Uncover the root cause of what is holding you back. If you have limiting beliefs, ancestral trauma, and unhealed wounds you are working through, you are in the right place. Your business is ultimately your spiritual awakening.
Amplify the current behind the currency. What stops you from charging your worth? Spoiler alert: this is not a mindset shift that everyone is teaching, this is an embodiment shift.
Expand your frequency into a quantum field where you become the portal of possibility. This does not mean there is no fear, it just means you feel the fear but do it anyway.
Align with your message, which will transform the lives of your students/clients. Once you intellectually understand and emotionally connect to do everything for the message and stand behind it, your message moves the masses.

Design your own transformational group mentorship/coaching program to be scalable from Day 1.
Determine the messaging, positioning, price point, timeframe and core outcomes of your offer that makes it an irresistible no-brainer.
Structure the elements of your unique program - how many calls should you include? What sort of content should be included? What is your special sauce?
Create a program where the delivery does NOT take up all of your time, even though it delivers a transformational experience to your students/clients and gets them incredible results.

ONE PAYMENT
$3,000 USD
(SAVE $300)
USE COUPON CODE RENEWAL2021
ACTUAL INVESTMENT $6,000 USD
THREE PAYMENTS
$1,100 USD
PER MONTH
USE COUPON CODE RENEWAL2021
ACTUAL INVESTMENT $2,200 P/MONTH

IT'S TIME TO SHIFT THE CURRENT BEHIND THE CURRENCY

An evolving collection of masterclasses from guest experts of feminine leaders in their field of expertise who have immensely impacted my life and my business. I bring them on with such great pleasure to empower, educate and elevate your current thinking of what is possible for you.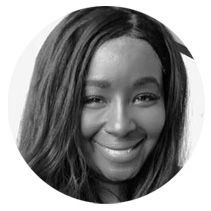 Quantum Healing
with Human Design
Your frequency is everything when it comes to your business. In this masterclass, you'll identify why you do what you do (or don't do) in a way that is aligned fully with your quantum energy. Everything you send out to the quantum field needs to be intentional, effective and deliberate. When you finally embody the person you say you are, not just in thought, but in body and soul, be prepared for miraculous shifts to take place. We are energy after all, and thus where your attention goes, it is there that energy flows.
Freedom from Family Constellations
Healing from family wounds is critical on your journey of soulful entrepreneurship. Everything you have been programmed to think, feel, believe and do is ingrained within you. Family healing, ancestral healing, cutting the cord and releasing old paradigms that no longer serve your highest potential is essential for acceptance to take place. Once it does, you no longer block energy, rather you invite in what is truly meant for you. If there is one thing you will take from this masterclass is that everything you reject, you repeat.
The Art of
Soulful Sales
Selling is in the heart of everything you do as an entrepreneur. When you rewrite the sales script that is aligned with your authenticity and integrity, the game changes. You become a purposeful player. When you sell with soul, discernment and conviction, your soul clients are able to feel your energy and thus invest in you. Converting with ease gets to be possible when you open up the portal of possibility within you. Be gone bro marketing and the sleazy sales lady that keeps you trapped.
Q: How is The Thrive Accelerator different from the program I joined previously?
As you can see from this page, we've added many new things to make this program a high end mentorship. The biggest difference is the duration of time, the additional content as well as our weekly live MES Mastery calls and bi-weekly client critiques where you have Bee's eyes on your work.
Q: What are the dates of the program?
We have changed our model to what we call the Rolling Enrollment Method, which means that when you enroll TODAY, you have access TODAY and can start the program immediately. We've also added the REM model as an advanced training in the portal that teaches our live/evergreen hybrid process so you can ditch the never ending live launches.
Q: Do I have lifetime access to the training materials and mentorship?
Since this is a 12 week program, you will have 12 weeks of access to the weekly LIVE calls with Bee, the content teaching portal and the exclusive and intimate Facebook community. At the end of the program, you'll have a chance to renew your time with us if you'd like to stay on.
Q: When are the live MES Mastery calls?
Every Wednesday 10-11:30am Eastern Standard Time.
Q: I think making money is evil and women who want to build their wealth is just greedy, especially those who call themselves Spiritual. Should I renew?
Please don't. We believe that building wealth is enhancing your overall health, especially as the feminine. It's time for her to arrive into her birthright and claim it. In the accelerator, we can train you to shift your emotional narrative and blocks around money - no problem there (if you're only dealing with that). However, if you shame those who sell with soul and conviction while they transform the lives of their students/clients, we suggest you refrain from bringing your energy to our empowering, encouraging and supportive container.
Q: If I renew, do I get 1-on-1 time with Bee?
In the weekly LIVE mes mastery calls, you get hot seat mentoring from Bee when you submit your questions. These calls are a deep dive into your blocks emotionally, somatically and the trapped stories within your shadows. You will leave feeling tuned up and tapped in and turned on to what really matters. This is best known as being fully aligned and integrated.
Q: Are there replays?
Replays are posted in the portal with your name tagged for precise access. We know your time is valuable, therefore we strive to make things seamless.
Q: What if I cannot make it live due to my timezone or pre-scheduled commitments?
If attending the live calls are important to you, we believe that you'll find a way. Although we encourage you to attend live, the replays are just as effective. We've had tons of students get the transformation they needed without ever once attending a live call. It can be done.
Q: So what happens after I join?
Immediately after renewing, you'll receive a welcome email with an invitation to join our private Facebook community and access to the private training portal.
Q: If I cannot renew now, can I renew at a later date?
As an alumni, you can renew at any time. However, the renewal rate will go up.
Q: So what's the countdown timer at the bottom about if I can renew at any time?
The countdown timer lets you know when this round of the renewal enrollment expires. If you decide to come in at a later date, the investment rate will be higher. It will no longer be 50% off.
Q: What is the refund policy?
We have a very strict NO refund policy. Please make sure you are 111% committed to join.
Q: I'd like to work with Bee privately in my own time. How do I do that?
If you're interested in the intensive 5hr VIP day with Bee, the investment is $7,777. Please email Catie at info@beebosnak.com to book.

Q: I have a question that is not answered?
DM Bee directly on Instagram @beebosnak. We are dedicated to hold space for you to make an empowered decision for yourself, your business and ultimately, your future. We would love to welcome you into the enhanced version of the Thrive Accelerator as an alumni.
Created with